Christmas wreaths remind me that the holidays are just around the corner and there's still so much to do. Gifts to buy, presents to wrap, parties to attend, work to finish and life to keep up with.
Traditional Christmas Wreaths
But one thing every home should have that says "Welcome! Christmas is here!" is a wreath. My husband always says I have enough greenery and Christmas decor but I can't help myself when I pass take a walk through the garden or on a local trail … there is usually something green and alive that comes back with me.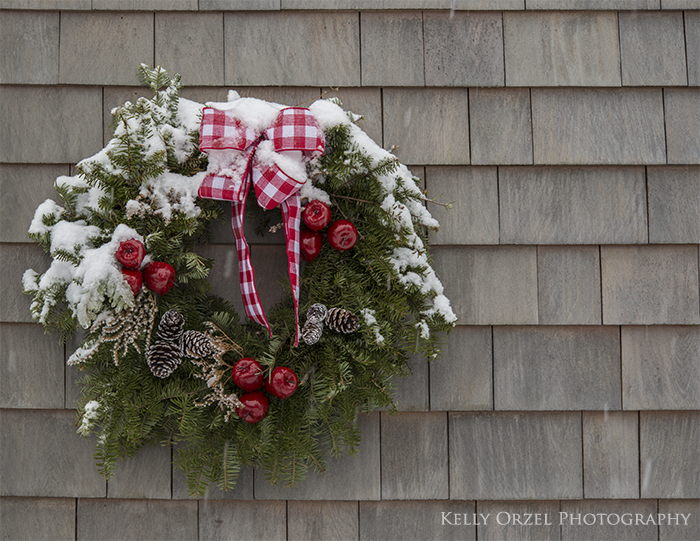 The above Christmas wreath is made with sprigs of balsam tied to a wreath base using floral wire (which everyone should have in their house … I promise you'll find a use for it). Decorated with pinecones, red fake apples for color and a red and white bow it feels so homey and timeless. I especially love that when you pass a live wreath you can breathe in Christmas!
Another Favorite, the Boxwood Wreath.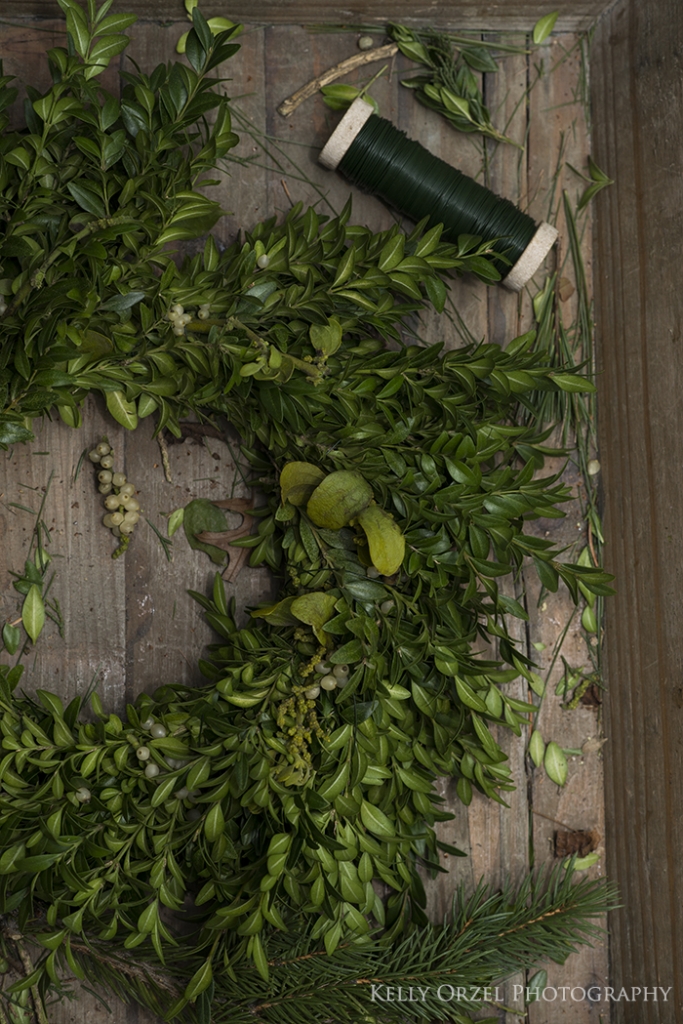 This is a wreath I make annually. And this year I got my grubby little paws on some real, live mistletoe! So you know that means it's making its way into ALL my Christmas wreaths and decorations.
There's only one caveat. And its BIG. Mistletoe is poisonous so make sure there are no berries or leaf droppings that children or your pets can pick up and put in their mouths! But other than that these white berries add a little something extra!
Herb Wreaths
And as an herb farmer, my live Christmas decor would be incomplete with out some rosemary included somewhere. Using a crimped metal wreath frame, just choose your desired diameter and start wrapping bundles of herbs in a circle.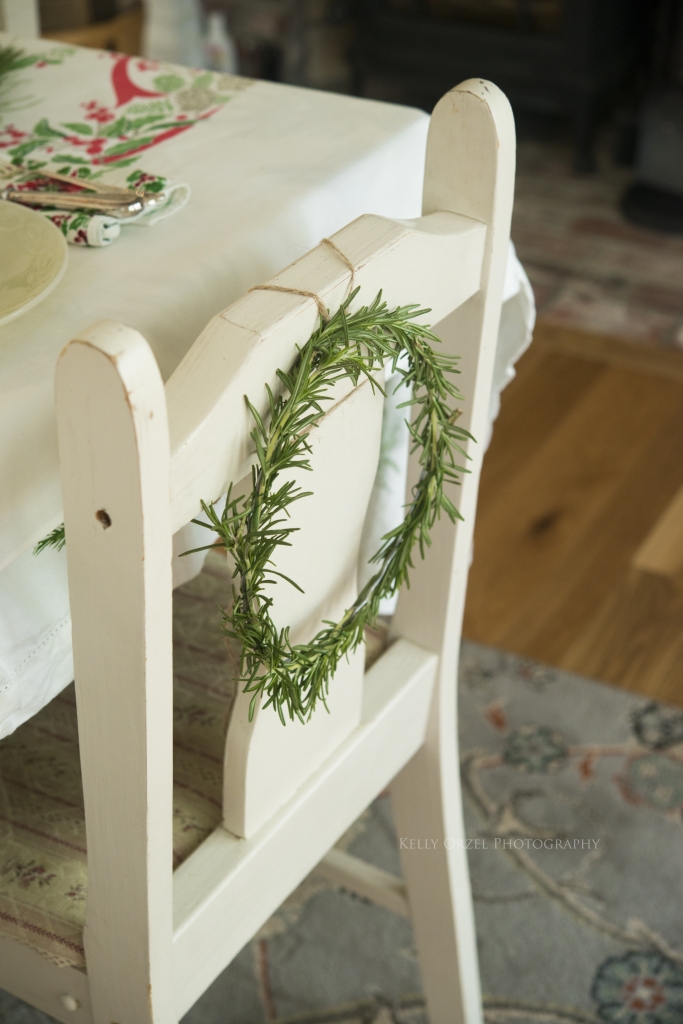 Don't feel the need to stick to rosemary exclusively, I often make thyme or sage wreaths as well. My rosemary harvest was so bountiful this year, I made a rosemary wreath for the back of each chair at our kitchen/dining room table. Not only do they look pretty, but our family and guests get to take one home. As these Christmas wreaths dry, they can be used in the kitchen on cold winter nights to liven up hearty dishes!