Natural thanksgiving decorations are a great way to bring the outdoors in. Here's a peek at our foraged Thanksgiving decorations and table.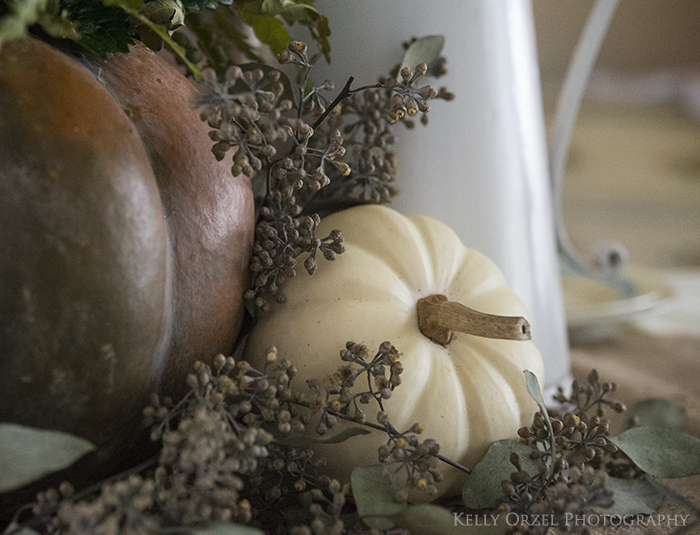 Here at the farm I like to bring outdoors inside. Here is a peek at how I decorated our Thanksgiving table.
From the Garden
Obviously there are a lot of pumpkins that are brought in from the garden. This year we grew the famous Fairytale Pumpkin which has a lovely muted orange hue that was screaming to be our Thanksgiving centerpiece. Simply hollowed out the center, washed it with a mix of water and clorox to keep it fresher longer and deter mold from growing, and inserted a plastic chinese food soup container into the pumpkin. Then I added water and a ball of chicken wire to the plastic vase insert and added some lime green hydrangeas from Trader Joe's and some wild rose hips and ferns collected from our frosted gardens and voila!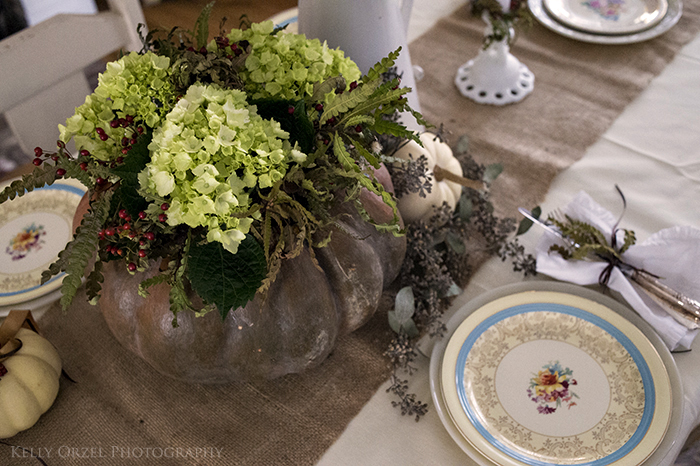 Small 'Baby Boo' white pumpkins and dried eucalyptus pods completed the table. The runner is simply made of burlap sacks I had laying around the potting shed that I cut and ironed. And the place settings are a mix of my favorite flea market find china and mismatched hotel silverware tied in a brown ribbon with a fern sprig to add some earthiness.
It's in the Details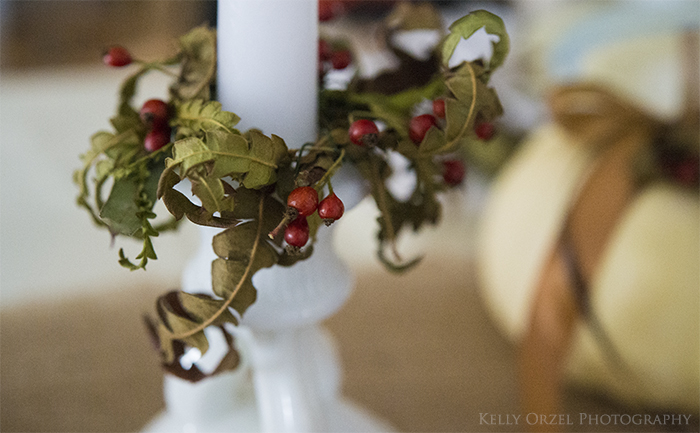 The pumpkin centerpiece may have been the focal point, but they weren't my favorite detail. My most treasured part of the natural thanksgiving decorations were these little candlestick wreathes. I made wove wild rose hips and dried ferns found in our yard, together. Super easy to make, use green floral wire as a base and to tie in your ingredients together. And remember to keep scale in mind!. These are so pretty and are drying so well I'm planning to use them on our Christmas table as well!