Harvesting Dahlias in October is pure joy. It's hard to believe, but the dahlias just keep going and going.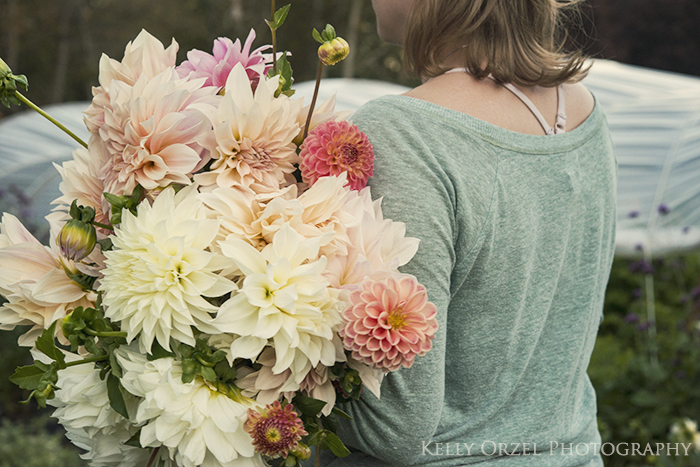 And with the weatherman calling for frost every other day I'm amazed they've kept producing at such an incredible rate. So now I'm getting greedy and don't want to give up our trice weekly dahlia harvests.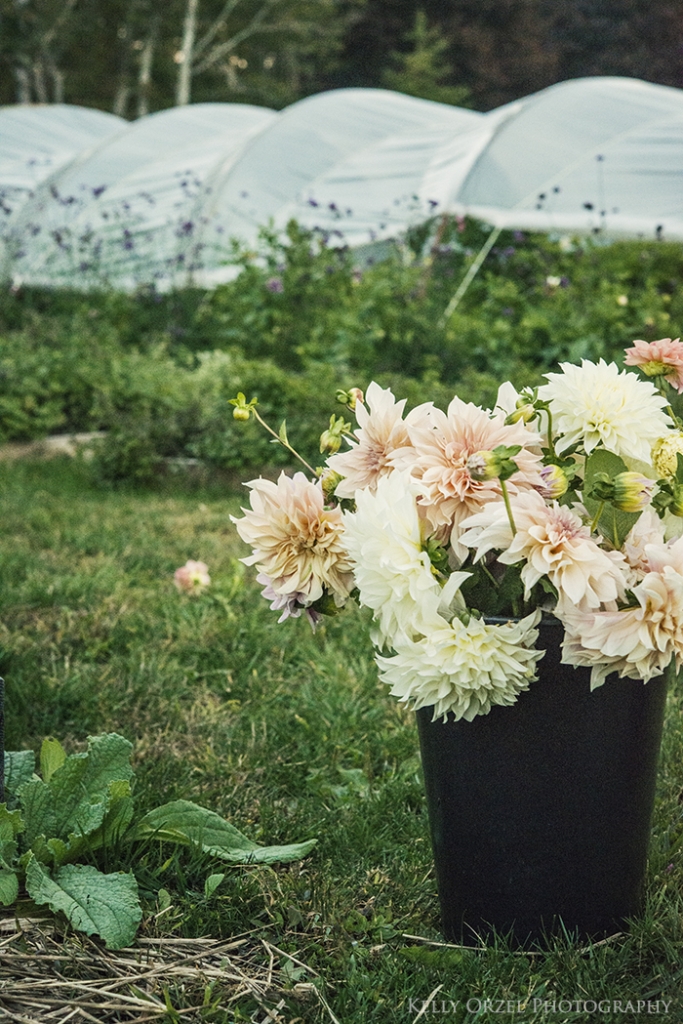 So far I've been harvesting dahlias in the field and the hoop house. Although I'm sure the ones in the open air field will eventually succumb to the cold and frost first.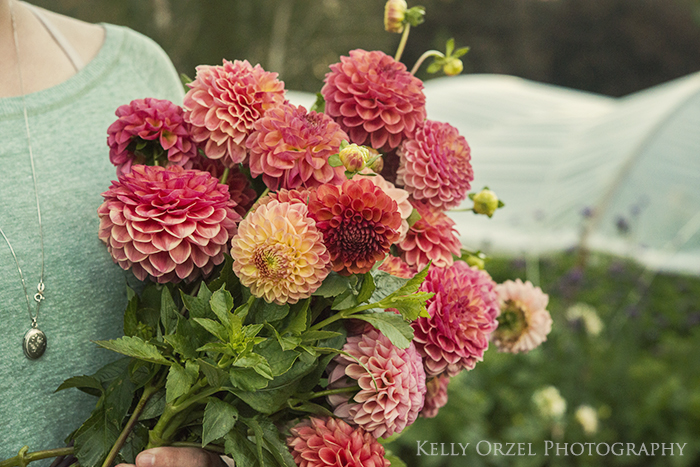 For these lovely autumn weddings the Snoho Doris and Bracken Rose give such a lovely punch of pink color to their bouquets while still evoking the essence of fall. And we certainly can't forget the loveliness of Fleur and Cafe au Lait's.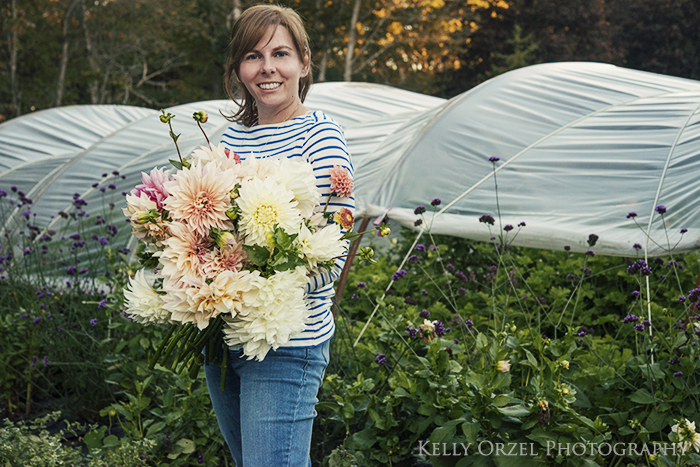 Hoping these beauties will keep rocking' it and I'll be harvesting dahlias into November with the cover of the hoop house. And then I'll find someway to coerce my husband into braving the cold to take down the greenhouse for the season and help me with digging just under 100 dahlia plants …
For detailed step-by-step directions, check out my post on How to Dig and Divide Dahlia Tubers.