My garden club puts on the most amazing plant sale! So many glorious perennials, and more flowers, herbs and veggies than you can imagine.
Why our plant sale is awesome
A fabulous selection of vegetable plants for the garden
Flowers and herbs to bring on the pollinators
Adorable succulents potted up and perfect for gifts
Unique houseplants to make your condo super snazzy
A wide array of perennials for year-round color and structure
You need to come and check it out, you'll be sure to walk away with wonderful garden finds AND support local horticulture students with scholarships!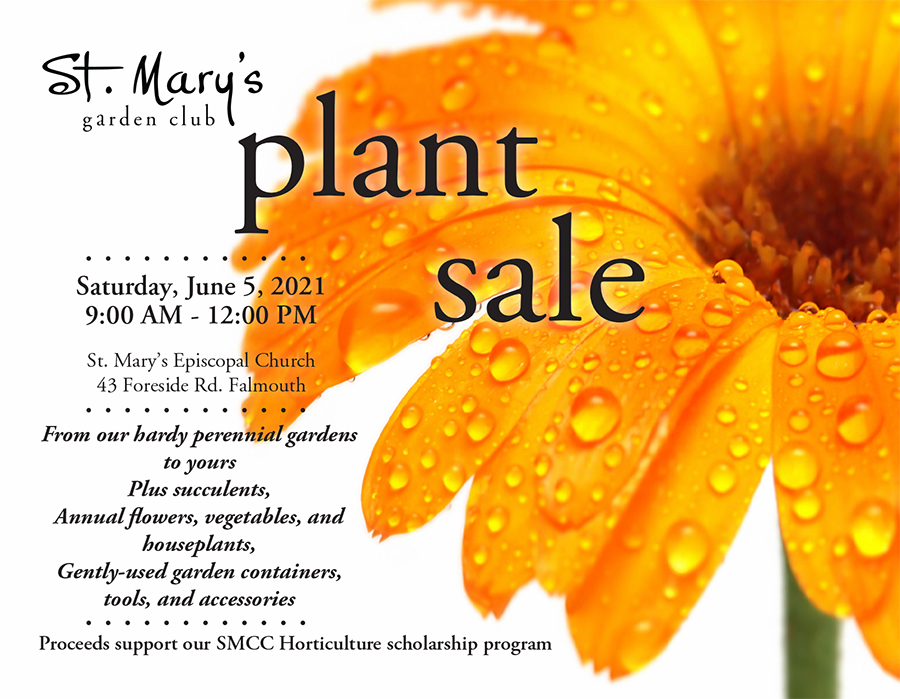 Come to St. Mary's Episcopal Church at 43 Foreside Road in Falmouth. You can't miss the giant blue and yellow tent filled with plants and lovely garden ladies ready to answer all your growing questions!